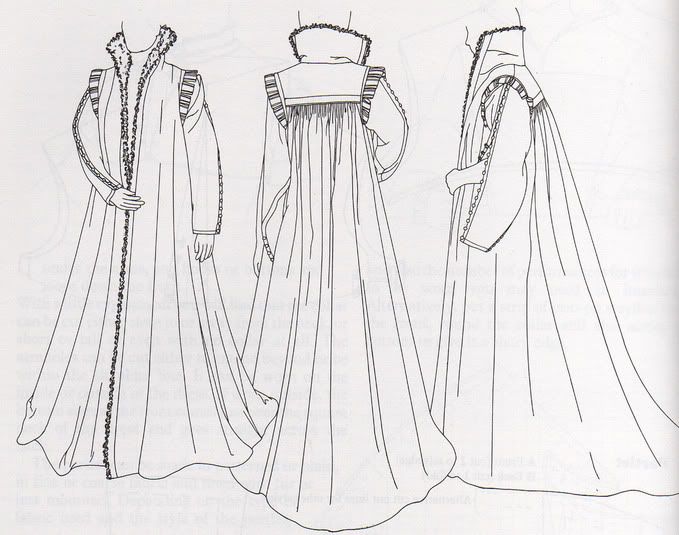 I love this ropa, I have for a very long time
however, I never took the time to do this ropa. I have the fabric, I think I have the trim, I think
I might need to get some flannel, I know I have the buttons for the sleeves. The fabric is blue and white, so I think it should be lined in either blue or white, I am thinking blue might be the better and longer wearing choice. Joann's has it on sale for 50% off or I have a coupon so either way.... Hmmm, I need this to happen..I just have
find all of the fabrics, which are currently in the Crap Room of life.
Hmmmm But first?
I need a fabulous Gown for Cynaguan Investiture, the new Prince is a Dear Friend who
has had some interesting adventures these few years, and has not only survived but thrived. So I want to go and rejoice in a friend's survival, triumphant walk back to life
and the world. Not to mention the SCA, Bravo Richard, Bravo!